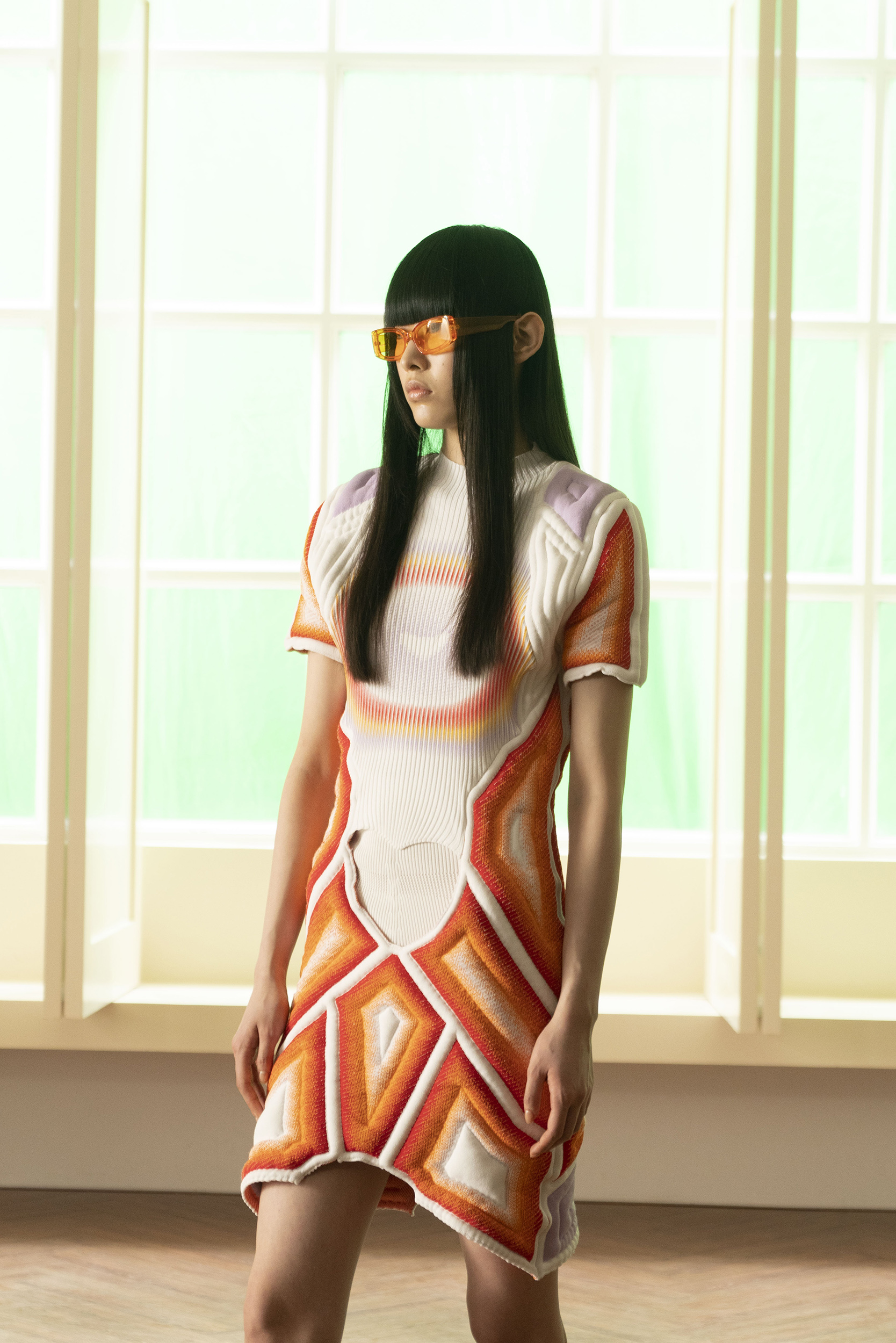 "Future era of love AW22" is the latest collection by emerging fashion designer nanknits in a collaboration with fashion tech company kornit digital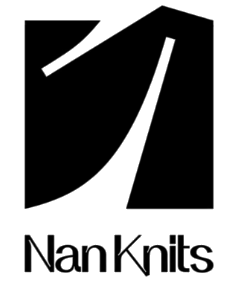 Emerging Fashion Designer NanKnits creating a parallel world for its Shanghai Fashion Week AW22 Collection Launch The metaverse; a concept only at the tipping point of this new era.… is starting to rapidly change and challenge the meaning of fashion itself. Nanhu, creative director and designer of NanKnits studios, forecasted this by creating this season's AW2022 collection under the theme of "Future Era of Love" in a both a metaverse rendering of the collection and physical catwalk format. "Interactive, creative digital spaces are a natural evolution of how people use technology, and they reflect the ever-growing amount of time consumers spend online. Gen Z spent an average of eight hours per day on screens in 2020" McKinsey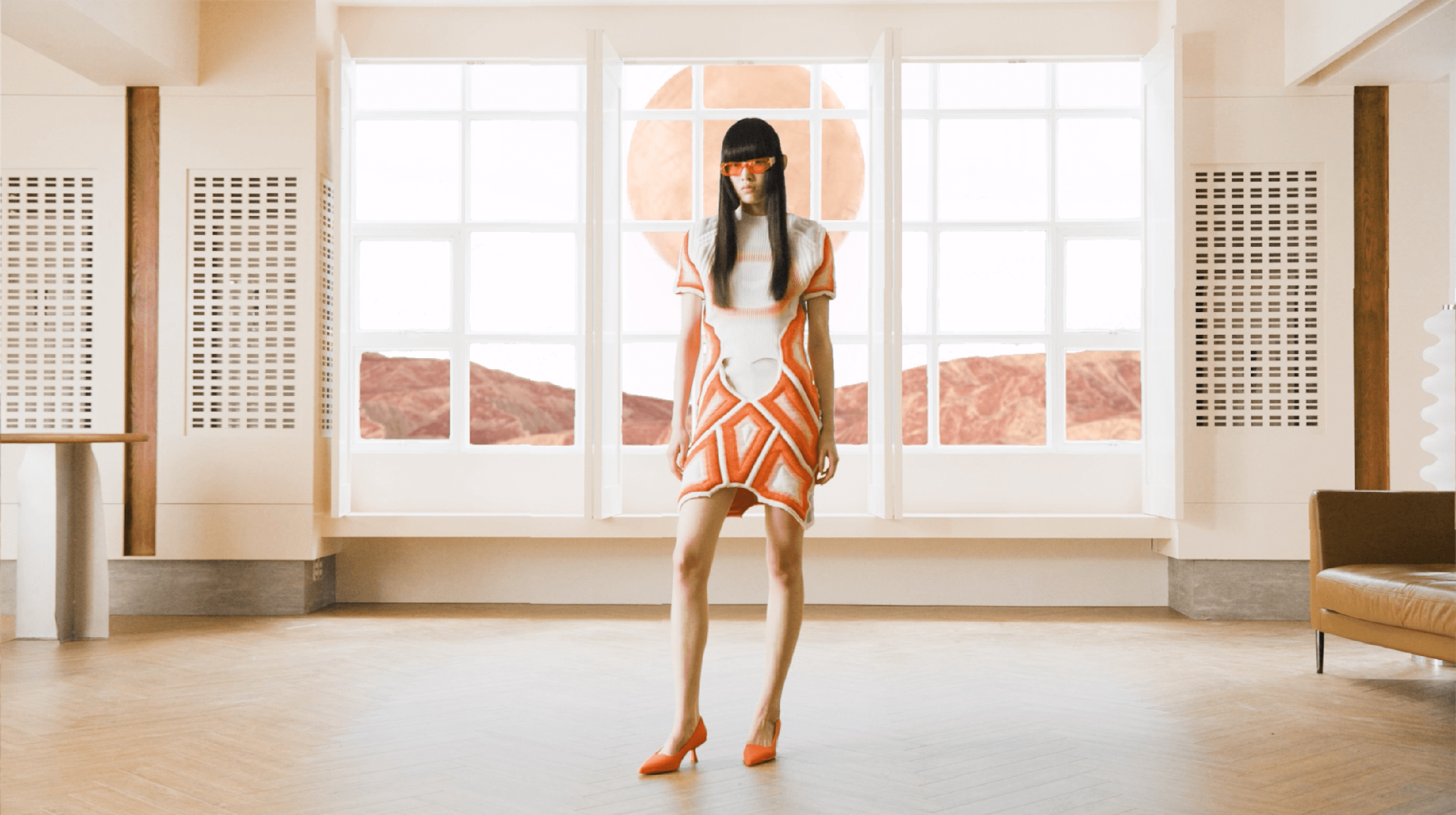 For GenZs, as more 'second lives' become important, fashion will play a key role in delivering creativity and self-expression in a parallel world. Because the concept
is only at its inception; there is an underestimation of the current market value to individuals who want to express themselves in a virtual world with a virtual product/ persona.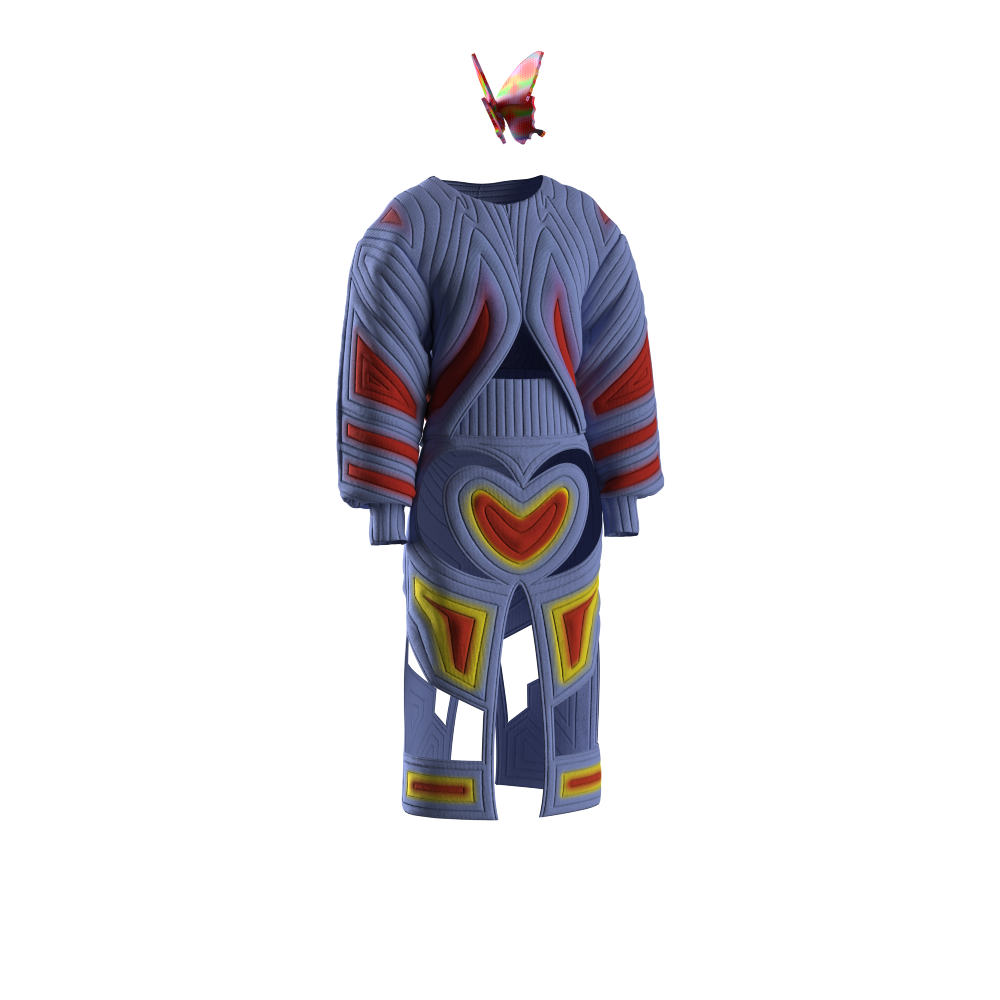 The development of the Metaverse technology is inspiring open source innovation and creativity in the fashion industry without having the limitations of using physical materials. The futuristic knitting brand Nanknits breaks traditional knitwear/ shape rules by combining technology with true craftsmanship in order to create "wearable mobile sculptures". For the first time ever, Nan has transformed its works into digital format for this season's theme of Love. With a physical T stage being absent for this years SFW, the brand used a digital model to present the new collection in the Virtual Space. AW22 "Future Era of Love" is inspired by sci-fi settings, where artificial intelligence has also human feelings. It brings emotional relationships to the virtual world and then uses knitting technology as a way to start the creation process. Similar to nature. The medium of expression is linked to the visual aspects of love in a futuristic fashion environment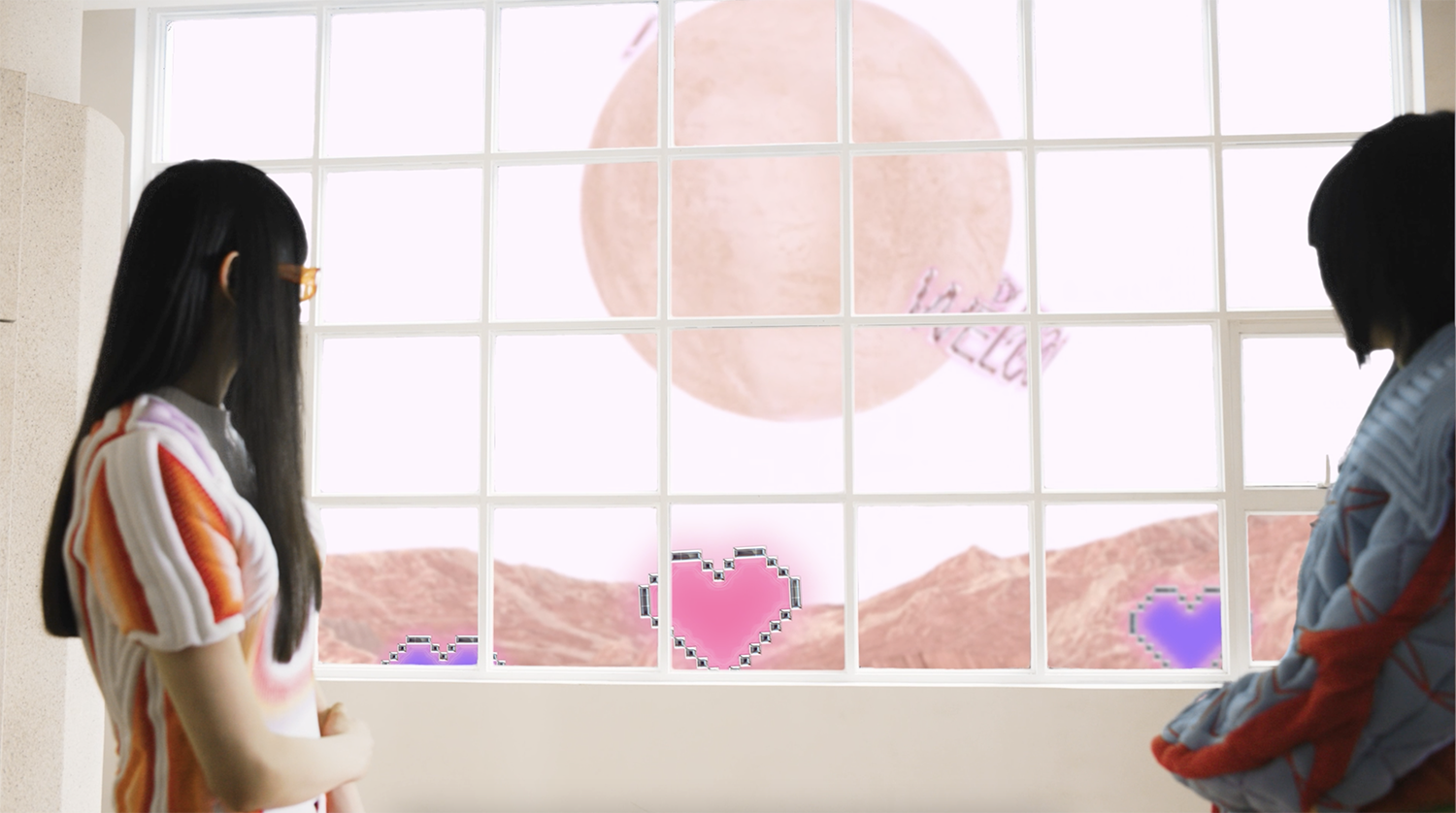 The collection also aims to continue the "flexible armor" philosophy started by the 2022 SS "Neon  Consciousness" series, with a visual presentation of clothing that simulates the complex emotional swings through color gradients.
In terms of craftsmanship, this collection takes the combination of knitted yarn and air layer jacquard to the extreme: the shrinkage of the washed high-grade
polyester is combined with man-made fibers to create a product that is different  from traditional knitwear.
"I call the core concept delivered by Nan Knits "new knitwear", which contains three meanings; Starting by technology, we have adopted advanced knitted fabric techniques to create a complex and diverse type of knitting, where the fabric is significantly different from the traditional knitted fabrics commonly found in the market. The second is vision. We hope to change the common stereotype of knitted fabrics, deepen our understanding of them, and realize that those fabrics can have an enormous variety of shapes. Third, is spirit. We aim to create knitted garments in a futuristic context, demonstrating the technological innovation of traditional knitting technology under a scientific form creating a process similar to 3D printing. We want to use this technology to showcase the concepts that are tied to "Future World" ". Says Nan Hu, CD of Nan Knits.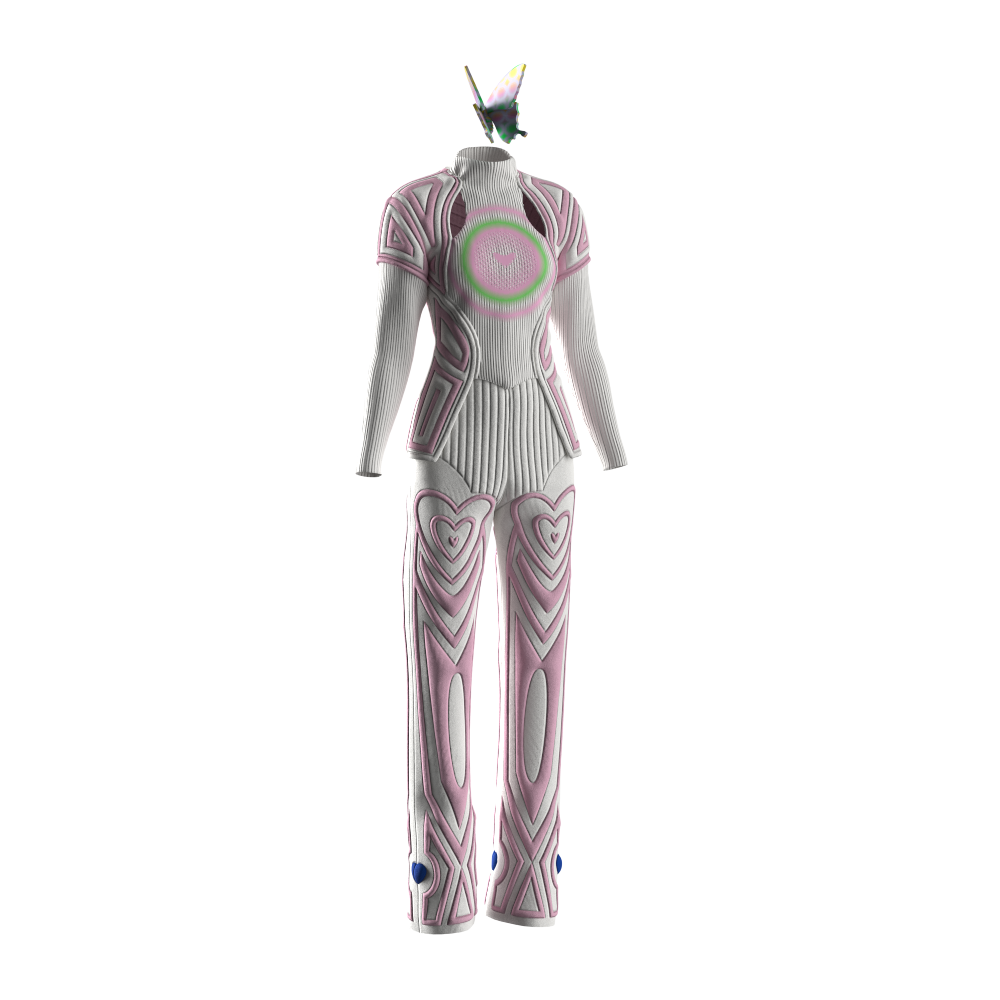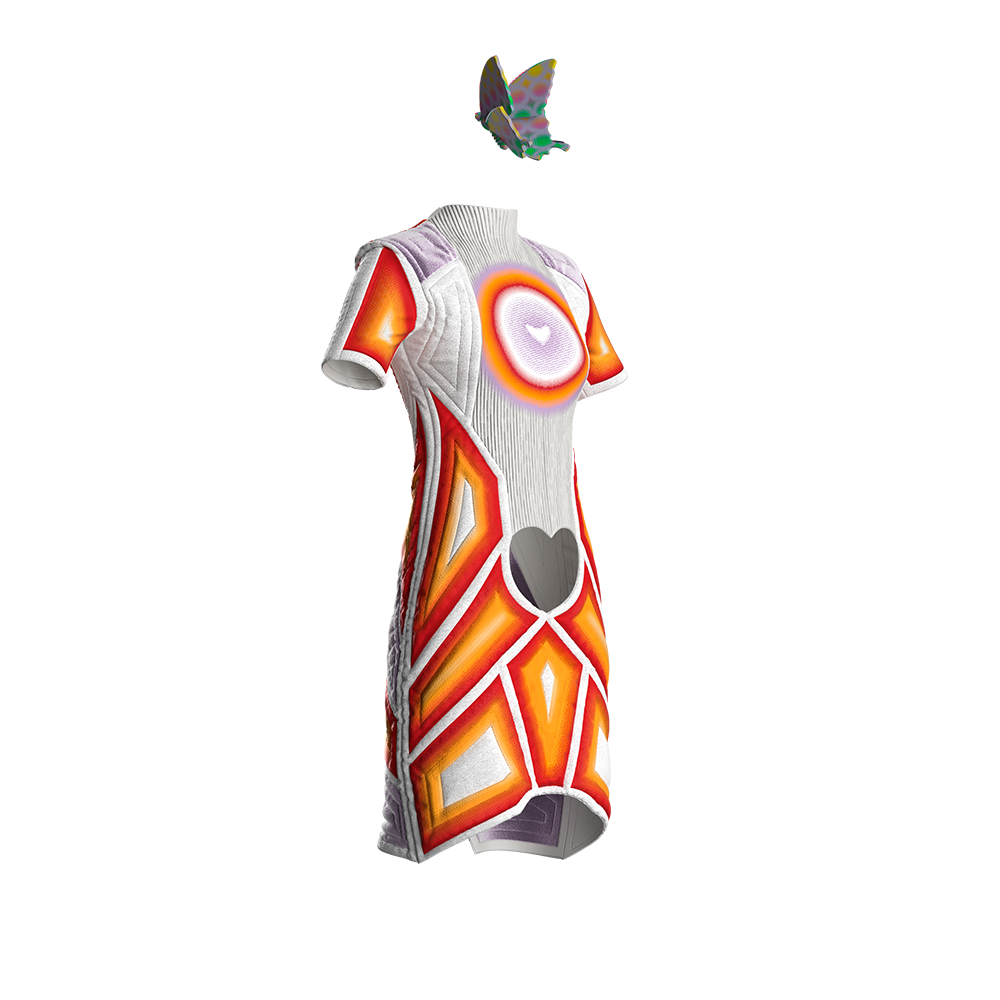 Kornit Digital is the partner of this motion design parallel catwalk series. They are also known for building a part of the sustainable ecosystem for fashions ecological chain. Sustainability is a core value of the company and, for this reason, they invest a lot of energy and resources in reducing fashion's environmental footprint.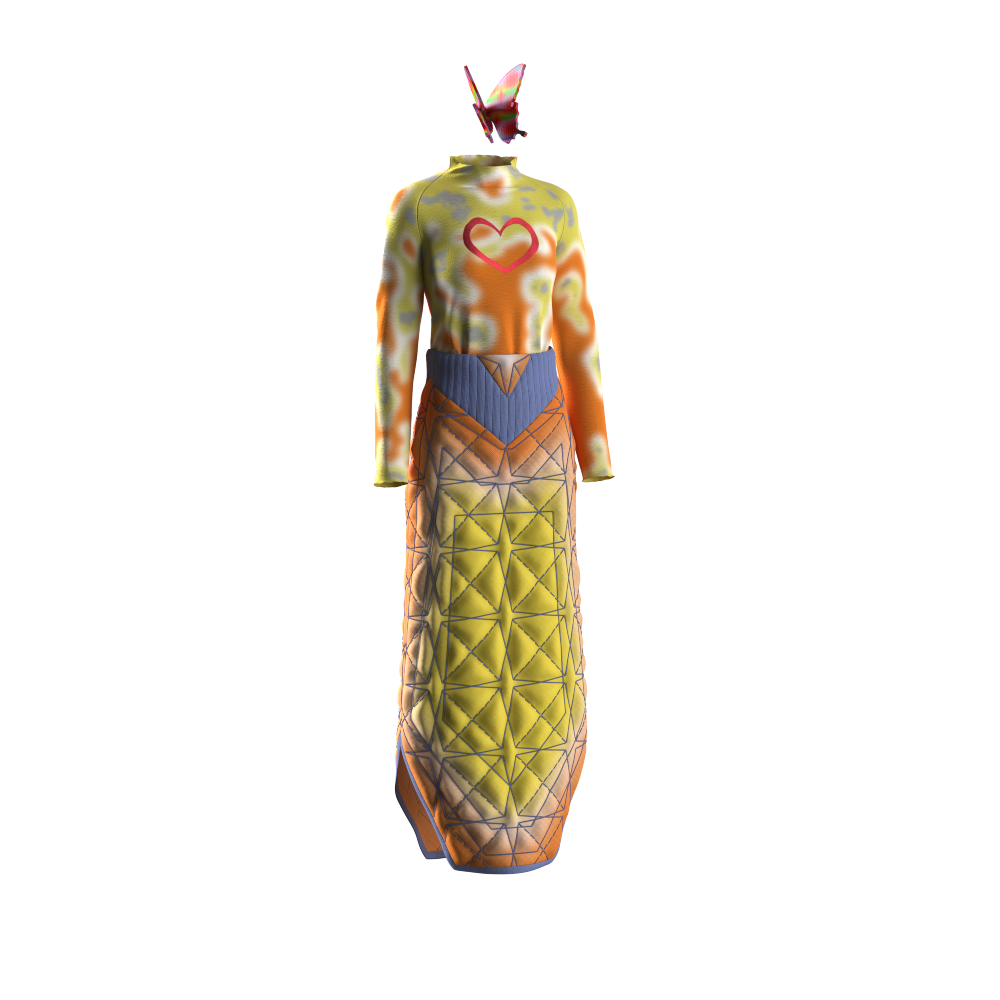 "Metaverse technologies such as 3D, AR, and VR are the major trends in the fashion industry. Kornit is exploring digital, social networking, e-commerce, and games, which are sustainable and non-wasteful in terms of water resources and energy. Creating a metaverse environment leads to zero stock hoarding, where
we hope to expand to an extended virtual world which meets reality. That's why we're working with NanKnits on CGI fashion." says Ms. Mani Chen, Marketing
Director of Kornit Digital Asia Pacific.
On-demand production, waste-free manufacturing channels, and new marketing methods will lead fashion brands challenging the traditional ways and jumping into a phy-gital world , where real and virtual collide and unify.