Leonardo Veloce is an italian photographer and artist based in London. In his works, Leonardo explores the power of a naked body in a delicate and tastefull manner. The Metalhead redaction is exploring vision and works of Leonardo, sharing his thoughts in this sincere exclusive interview.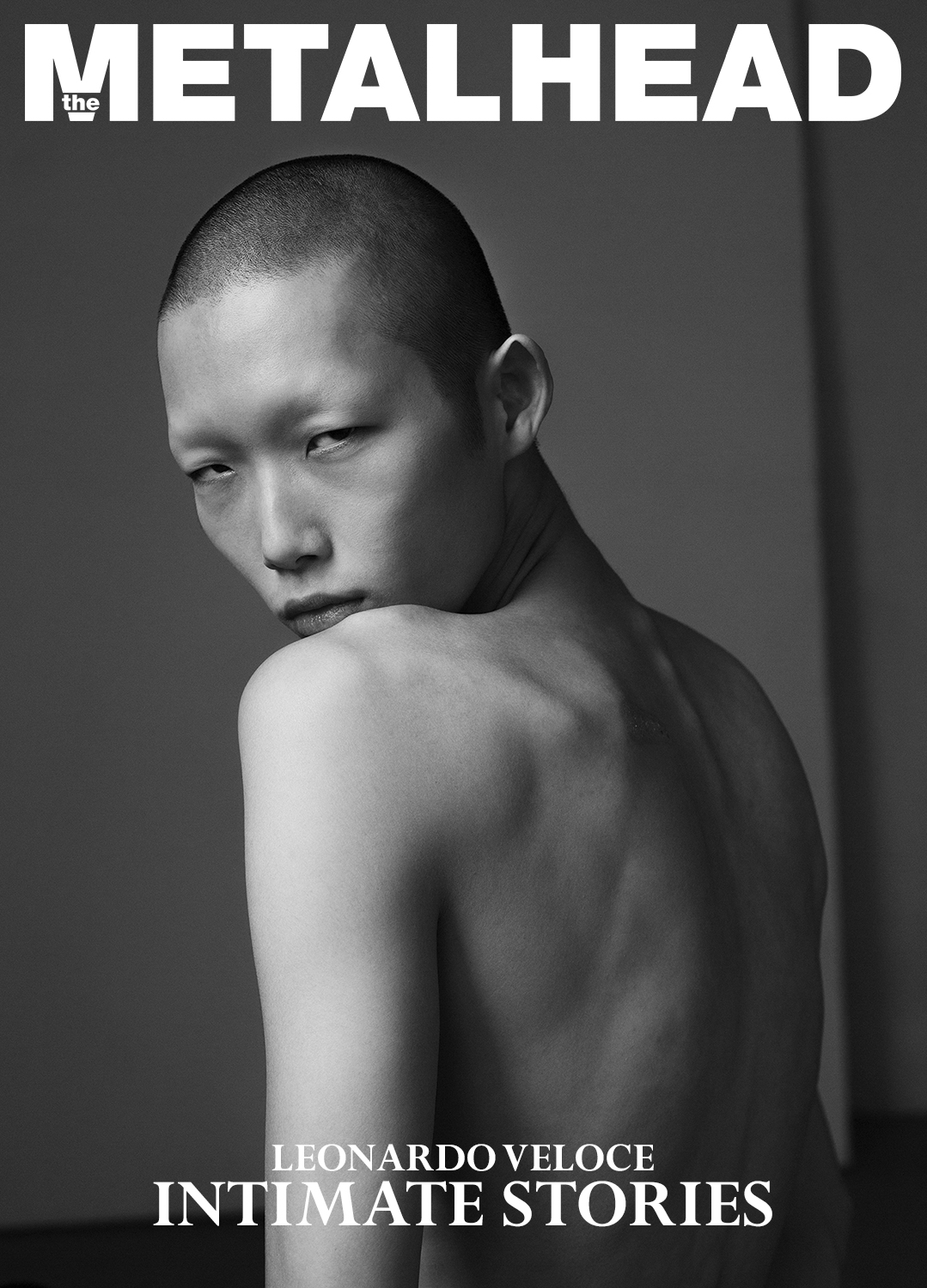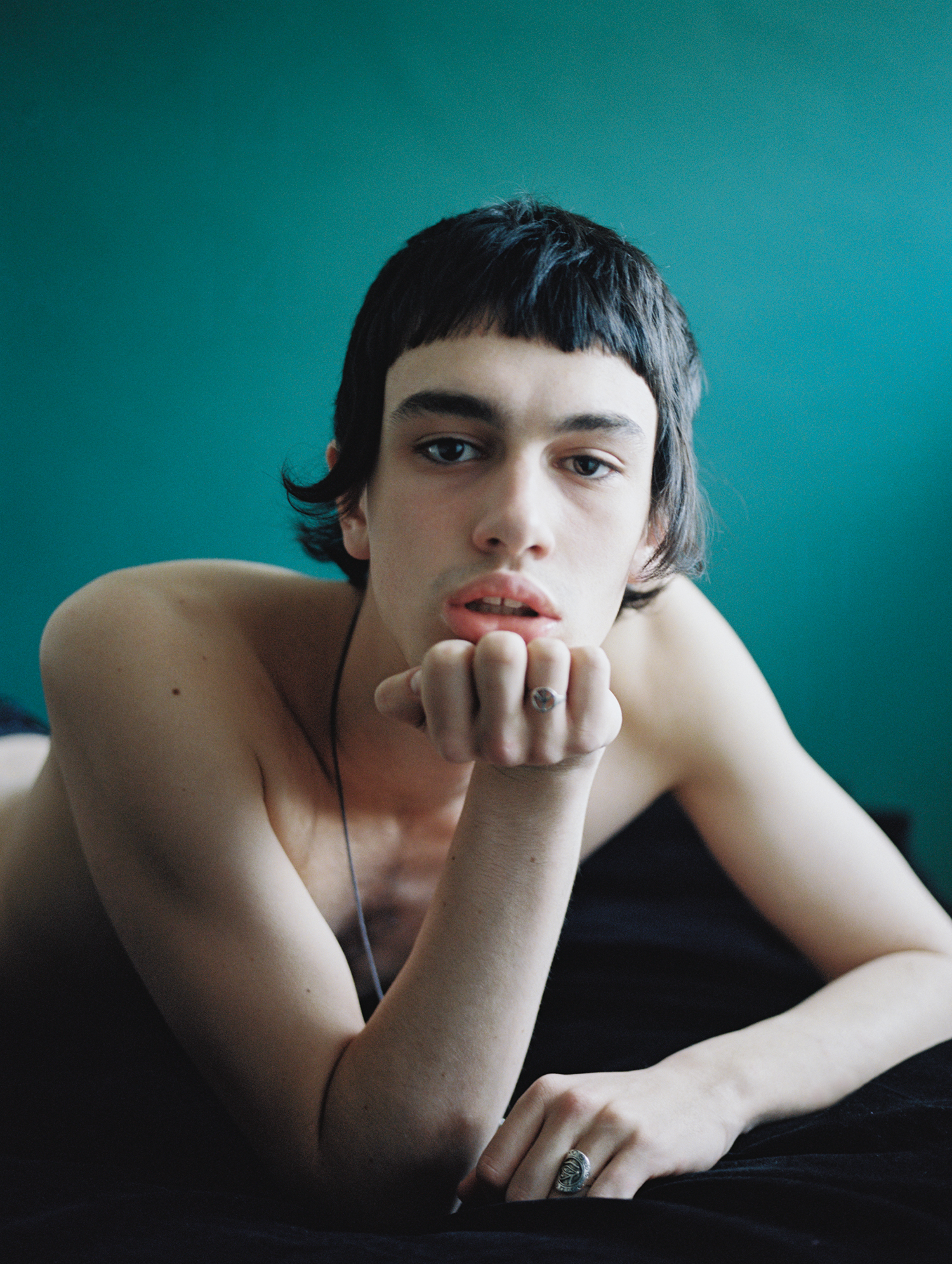 Leonardo, can you tell us a bit about how you became a photographer? Did you come from a creative background? Do you remember your first shoot? What age did you start to make your first shoots?

I've always been extremely fascinated with anything that was visually outstanding. If it was a beautiful piece of ancient art, a dress or a person it didn't make much of a difference to me. As a kid, visual arts had just a very strong cathartic effect on my young soul. I was always dreaming. Sometimes I would pretend to be asleep, just to don't be interrupted while dreaming about beauty. The research of beauty was everything to me. My head would just go completely somewhere else. I come from a provincial environment where visual arts don't really have a place. A creative job is simply not considered a profession. I wanted to be an archeologist but when I saw the first fashion magazine I knew that my future was about creating a world where to manifest my inner universe rather than dust off a forgotten one. I did start taking pictures of my older sister and her friends when I was 12. Everything was planned carefully. Make up, clothes, locations; everything had a place however I was still figuring out how to get the camera to work.

You have a very impressive portfolio. How did you start working with big magazines, clients and agencies? Was it a fast start for you? Did it take long for you as a photographer to find your own style and interesting collaborations?

It's a long process. It's a romantic courtship between the industry and you. It takes many dates before she starts paying you any attention. You need to show to her: consistency about your feelings and be faithful (even when it gets frustrating). She's a though cookie and she demands a lot from you. But that's just life, isn't it? My first actual step was a photography award received by the MAXXI museum in Rome in 2016. A great press coverage followed and a few months later I was collaborating with the Italian team of i-D magazine. Since then, shoot by shoot things kept growing into a very fascinating direction.
I would say that your pictures are looking "pure, minimalistic, quiet" – how do you achieve this? Which role does the location, clothing/accesoires play in your photography?

My approach to photography is very organic. It comes straight from my gut. It's all about what I like, what holds my interest and the incredible people I get to work with everyday. My team is everything to me. Every single little detail matters. Without those details, there is no narrative. And without a narrative things loose their meaning.
I've noticed a prevalence of male shoots in your art. Do you feel more inspiration capturing men? Your models are mostly professionals – but would you also ask someone on the street/social media to collab?

I am inspired by people. Specially when working on my personal projects, labels are out of my studio. I like to keep a personal approach with the people around me and I am really interested in the psychology of each of the individual that unveils in front of my camera. I work often with non professional models, it's fun and in the end you can't really tell the difference.
A perfect model – how would you define it for you? What are you looking for in your models? What kind of models do you prefer to work with?

Perfect is such a misused word. What does that actually mean? If we step out of the commercial rules of the industry, Perfection is one of the most intimate definition that could ever be brought to the surface. I love stories and I love bodies. It's pretty simple.
Anyone who's willing to share their vulnerability and their intimacy in front of my camera is perfect to my purpose.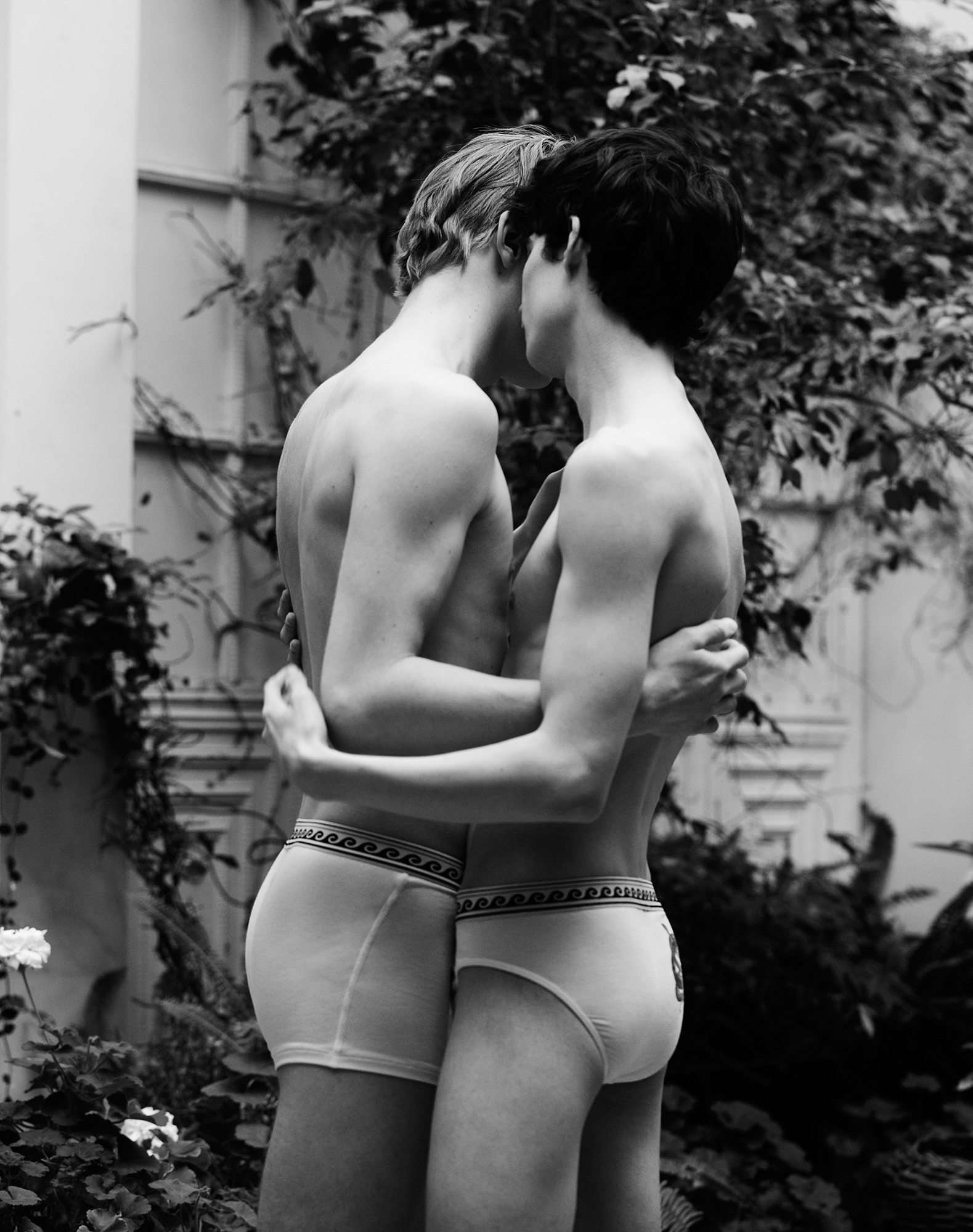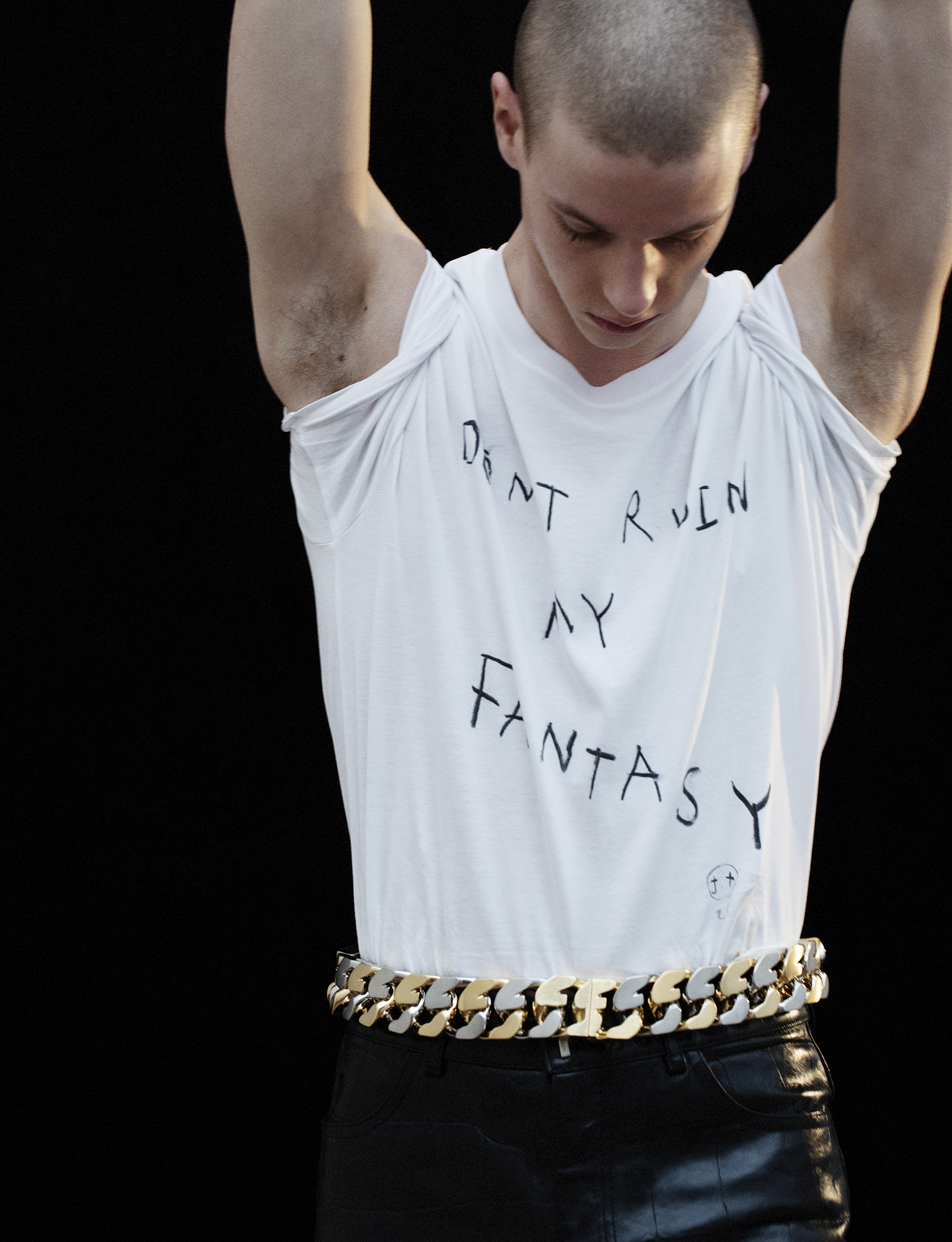 Among your gorgeous fashion stories one can see also a lot of beautiful nude pictures. Do you prefer to work in an intimate atmosphere, only your model and you or you prefer to make fashion stories with big teams? What do you like the most?

Intimacy is a key word in my universe. I like small gatherings of people, I am always looking to have a few moments of intimate connection rather than many transactional ones; I need that exchange of energy and when it's right it keeps me high for weeks. Therefore, when it comes to my set I feel very inspired in a quiet, intimate environment. I think that it helps to preserve the energy between my muses and myself. It makes my subjects dare more.
Leonardo, can you tell us a bit about your shooting routine? How long does the preparation take (to find a model, location, idea, team)?

There is no routine. Each project happens in a very different way from the other. It's like starting all over again each time. Flexibility is a key skill.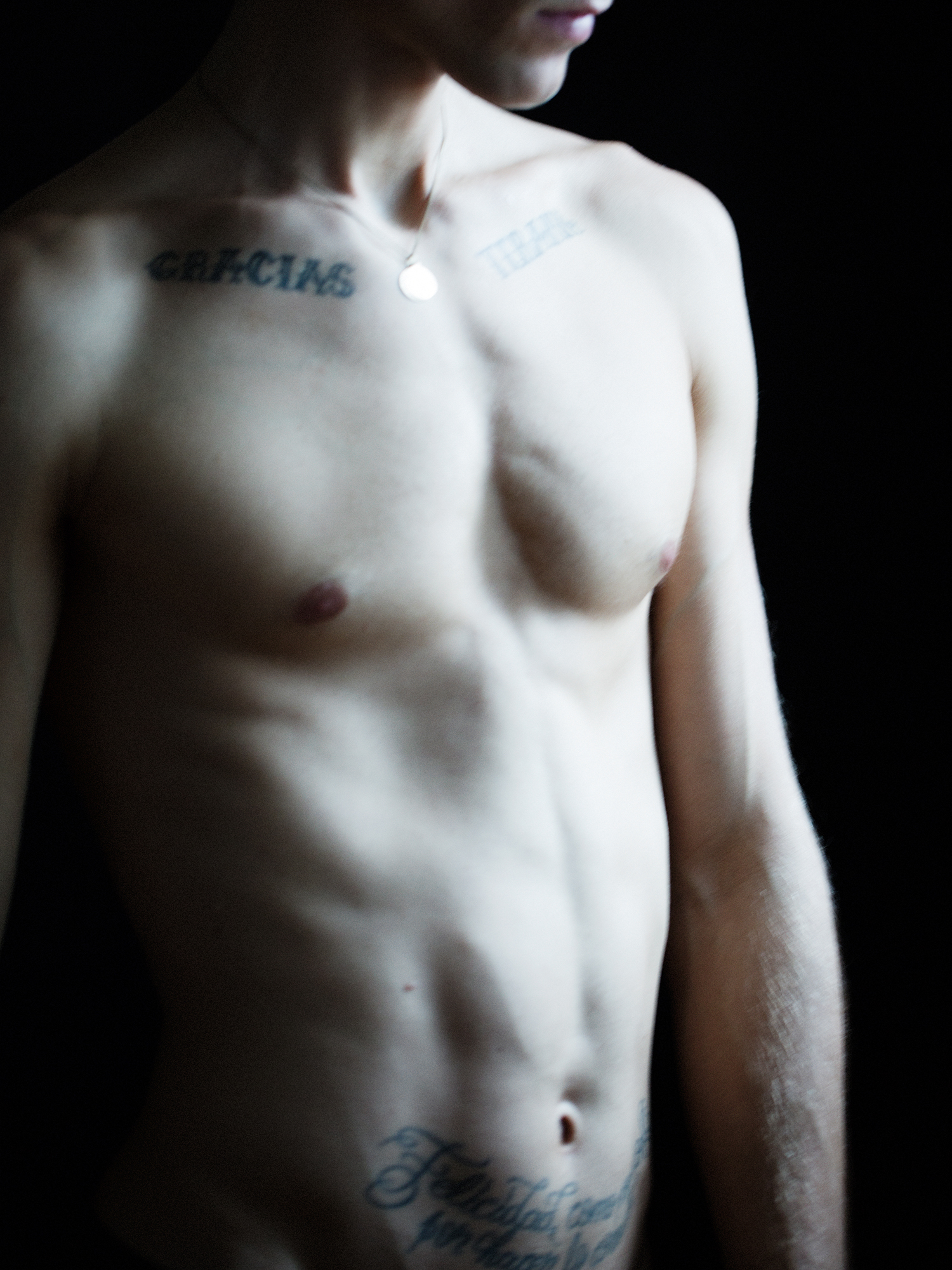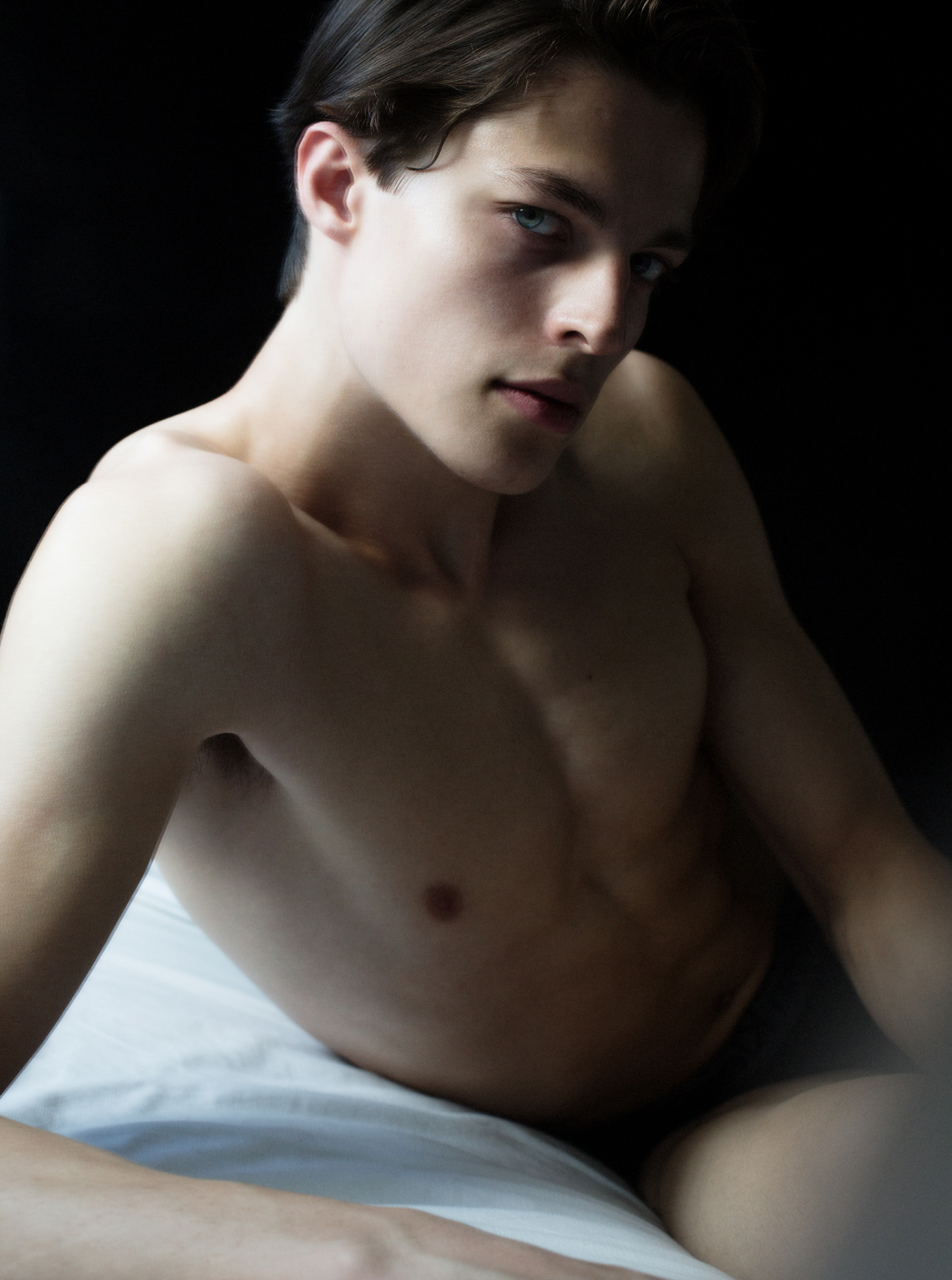 Among commercial projects, how often do you make personal projects? Do you agree that making non-commercial, personal projects and expressing own ideas help photographers to grow?
Personal projects are incredibly important. It's the best way to push through my comfort zone and create new fantasies. I can explore subjects that really interest me from a more psychological point of view. There is no distraction, no fashion to celebrate, no pages or layouts to fill. It's just my soul in conversation with another soul.
In most cases, its personal projects that catch the attention of commercial clients.
They ask me to bring the soul of my photography to the service of their brand. It's fascinating to see how a collection can take form through the intimacy of my point of view.
How do you get inspired? Who are your favourite creators, in photography or art, literature or cinema?
My work is inspired by the delicate relationship between the Feminine and the Masculine and how differently they manifest in each individual. I have a constant and obsessive interest on how this balance takes form around me. I prefer to shoot men that have an open connection with their divine feminine energy. I find that extremely captivating. To me, It's all about what they have in their heads and on how that energy manifest through their bodies.
The ancient Greek literature holds a very special place in my heart.
I adore the fluidity and the ambivalence of the characters.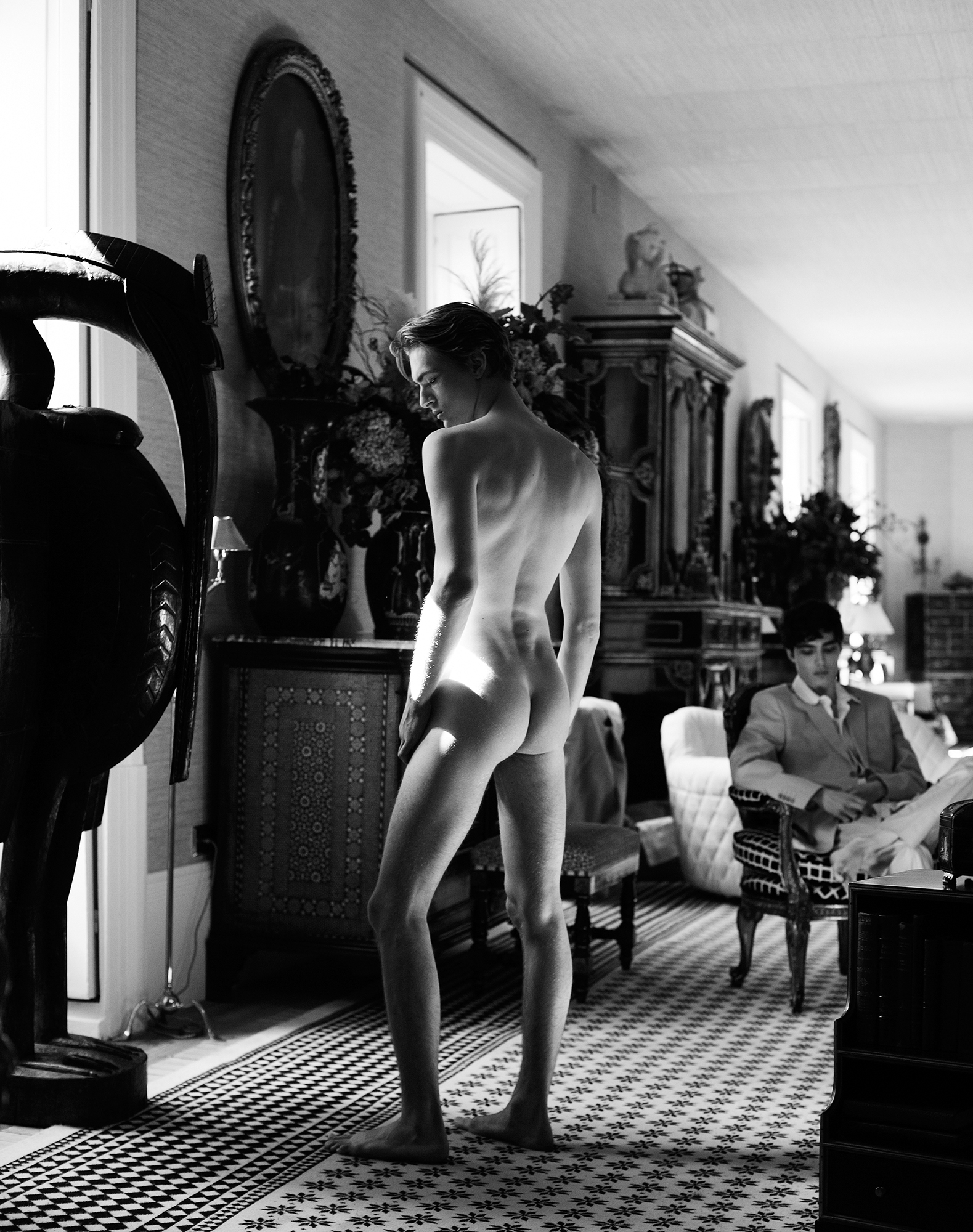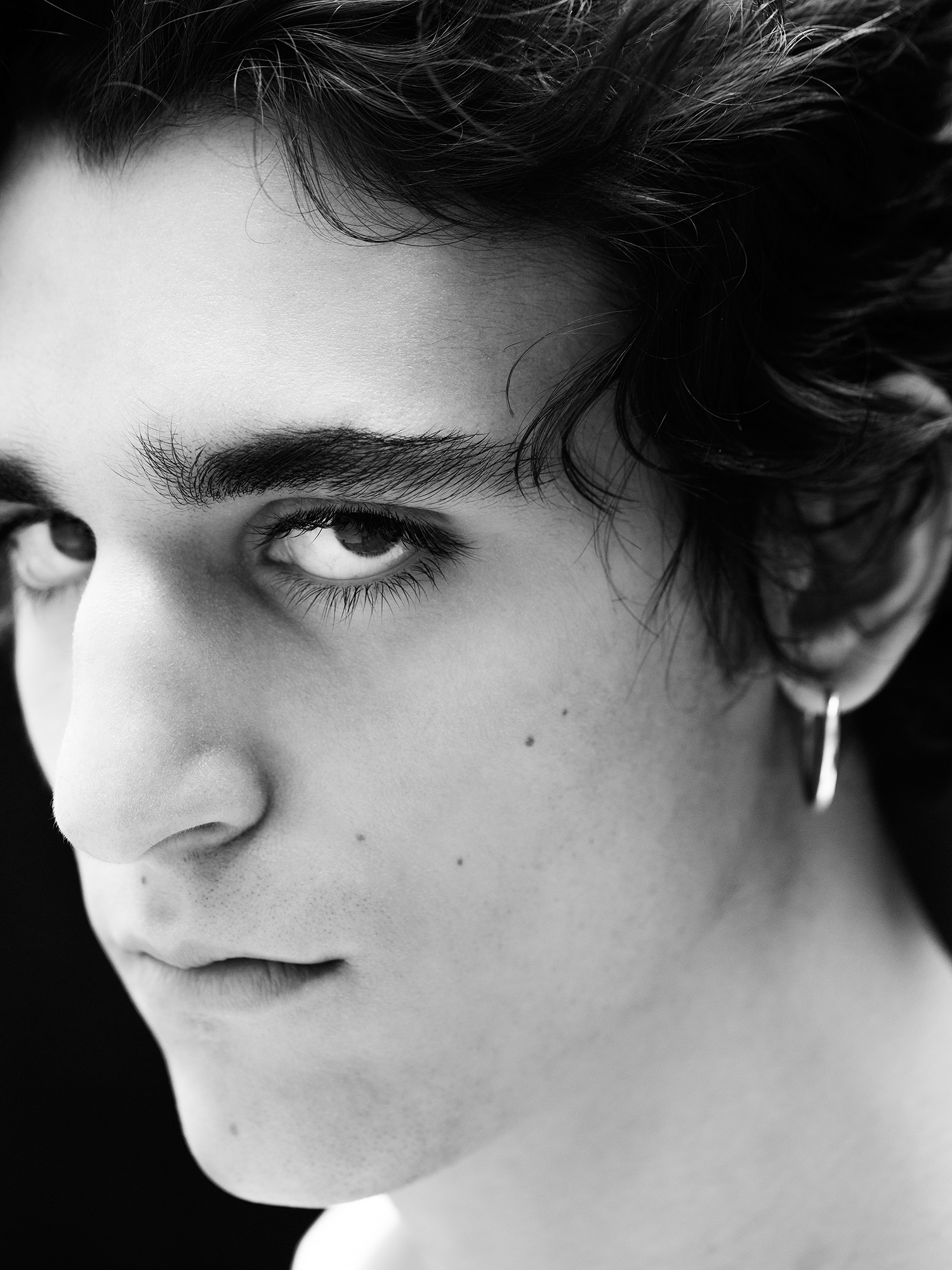 I have noticed that you worked in different countries – Britain, Spain, Italy, France. Tell us a bit about your international experience. How did the city, different light and the people you were working with influence your vision and the process?

Each place has is own aura. Sometimes you just need to trust your instinct and let yourself follow the elements that have been brought to you together by the universe.
What is a perfect picture for you? You have a unique eye to photography. How do you decide for yourself, which picture is good and which one is not? Is it the question of technique (like right lighting, perfect pose and composition) or some artistic intuition?

It's all about intuition. Rules are made to be broken. We need to unleash our inner child and let it free to fall in love with what feels right. Clients need to be guided towards the right image. It's our responsibility, as image creators, to make sure that the image comes only from a place of authenticity and beauty
Do you make some postproduction, retouch on your pictures? Does it take long?

Retouch is minimal but necessary, specially for commercial commissions. Some times altering something, helps to deliver a more authentic image to the public.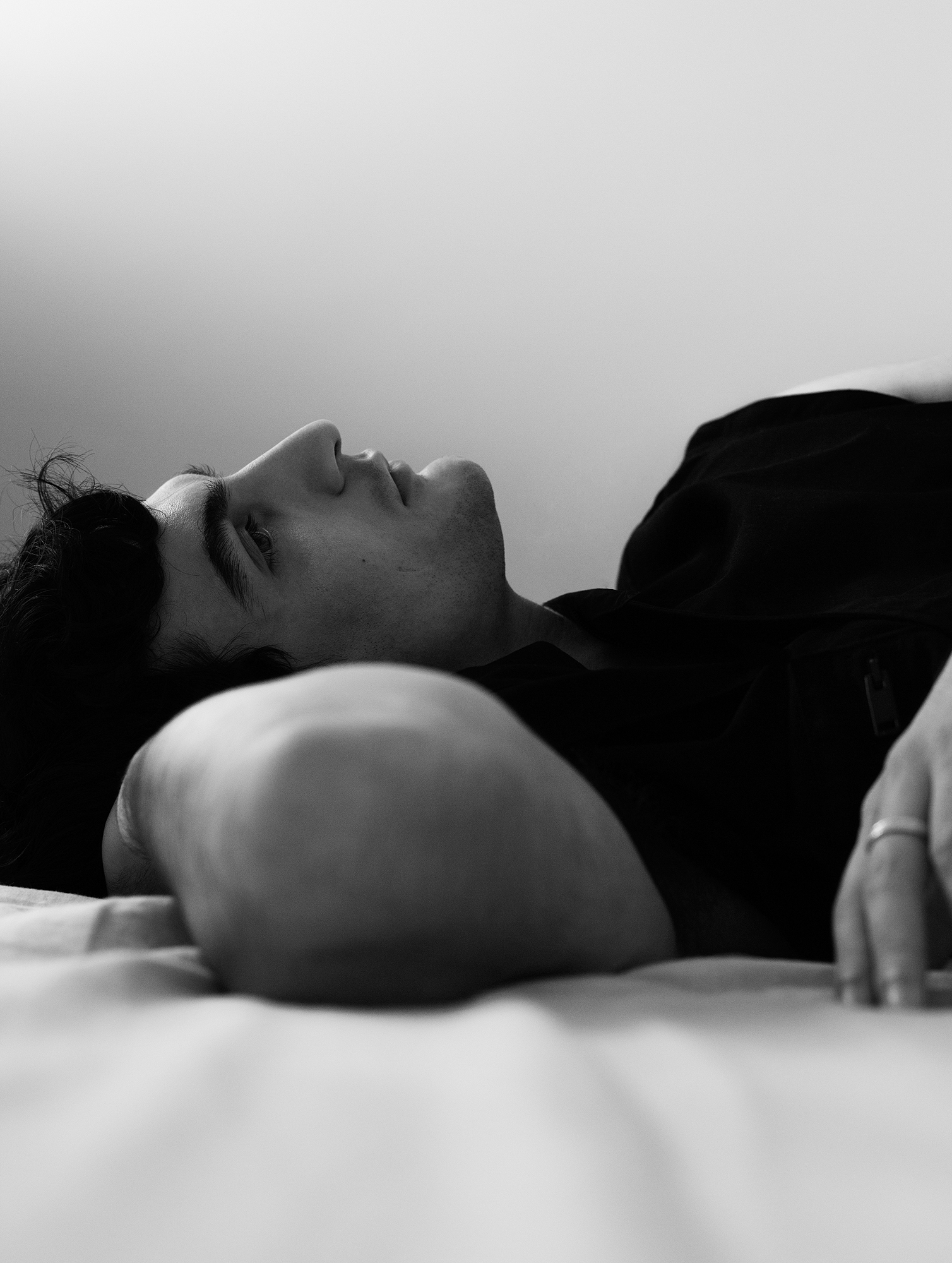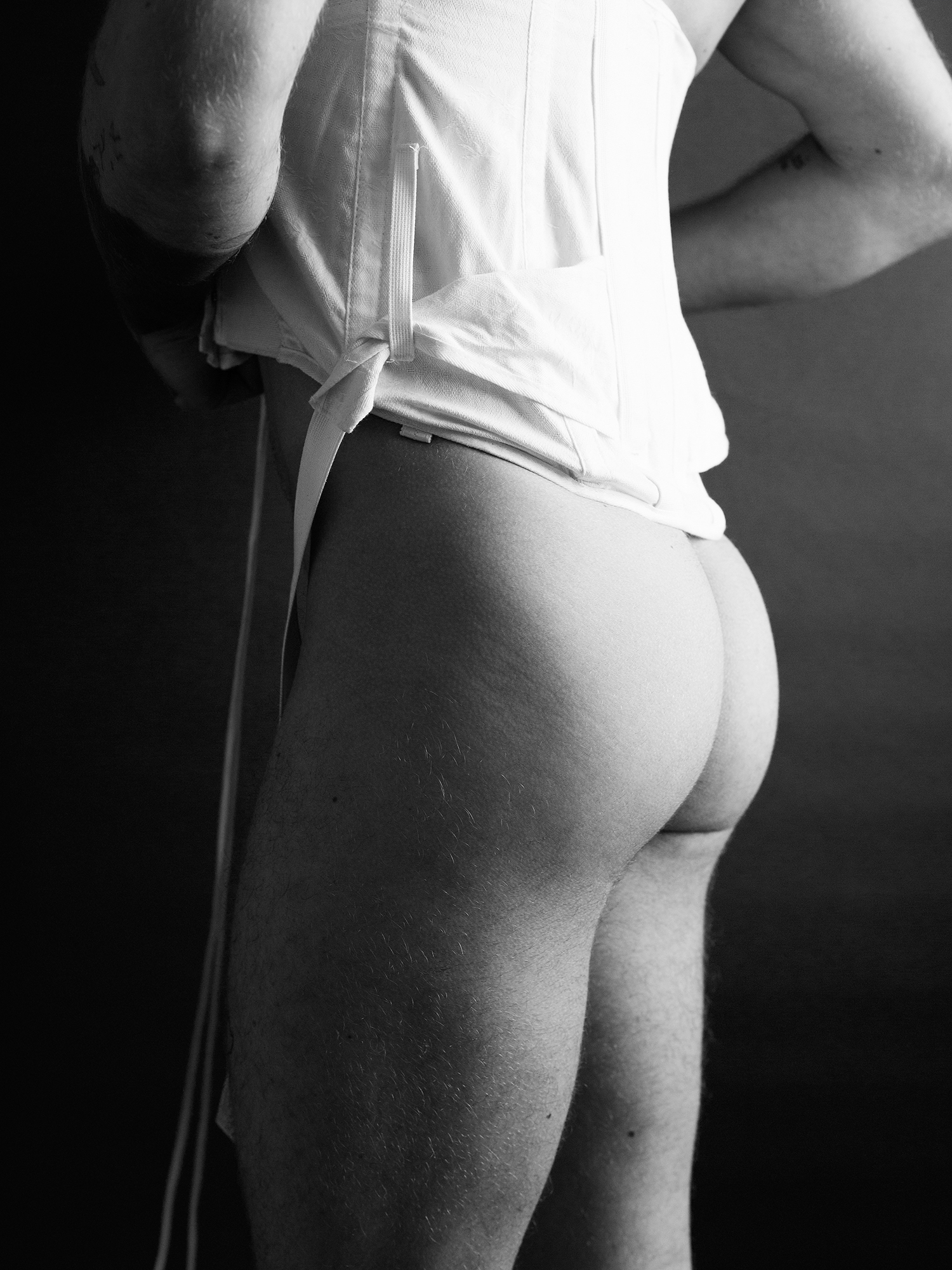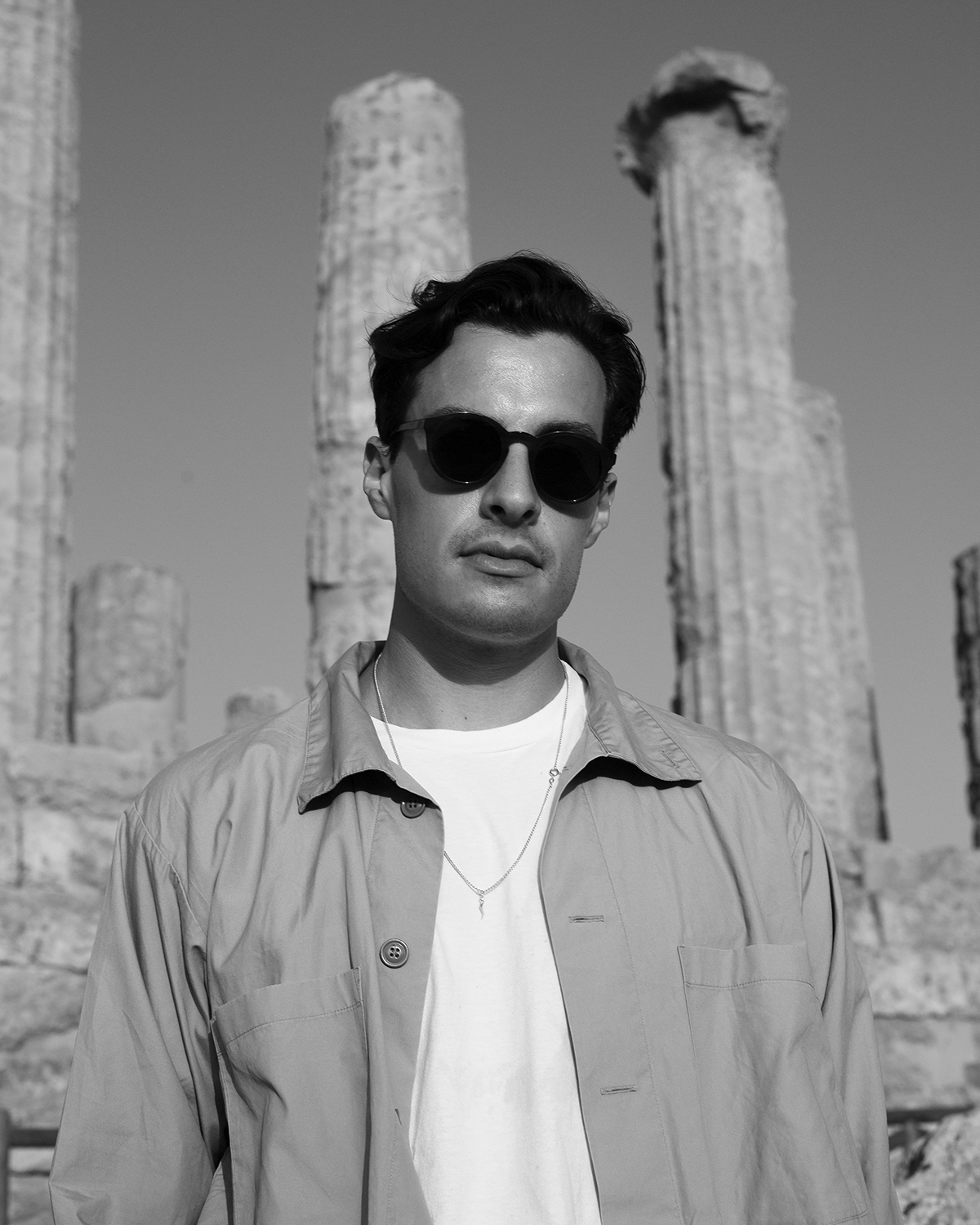 As a photographer doing fashion stories, which media or sourses do you use to learn about new fashion trands?
I work with incredibly talented fashion editors. Sometimes we watch the shows together, some other times I check everything online but mostly I trust their edits to be the best ones to bring my vison to life.
Your top-3: books, movies, photographers?
The Prophet by Gibran, Siddharta by Herman Hesse, The Odyssey by Homer.
Il Gattopardo by Luchino Visconti, A special day by Ettore Scola, 8 1/2 by Federico Fellini.
Peter Hujar, Wolfgang Tillmans, Robert Mapplethorpe.
Do you have some photographer's dream? About some special project, story or model to collaborate with?

There are many dream projects. I chase them and I make sure they become part of my normality.
Interview by Anastasia Laukart.
No parts of the text or photographic materials can be used without exclusive permission of the photographer and editorial team of The Metalhead Magazine.